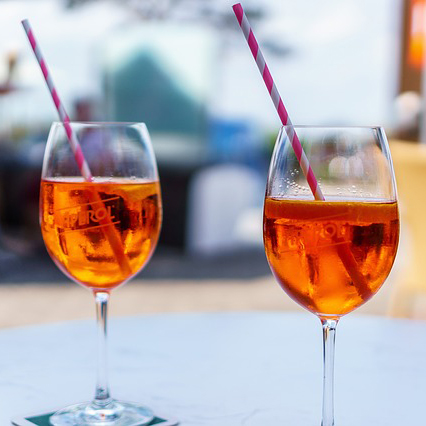 In this episode of Eat Drink Live Local we are tackling one of our favorite Italian traditions: The Aperitivo!
Join us as we delve into this tradition and talk about where it came from, what is involved in it, and why we love it so much.  We also share some tips on aperitivo etiquette, and we talk about how this tradition was actually influenced by everything and everyone from the Hungarians to the Futurist Artist to the coffee house traditions of Northern Italy.
This is an episode you won't want to miss!  And before you listen in be sure to order yourself a Spritz or make one yourself!  You can find three of our favorite aperitivo cocktails and their recipes here including the Spritz!
Cheers!